Each job created in RecruiterPM has the ability to invite hiring managers, HR professionals and clients to view pipelines you choose and leave feedback. The hiring process becomes a shared and organized experience across all parties in one platform.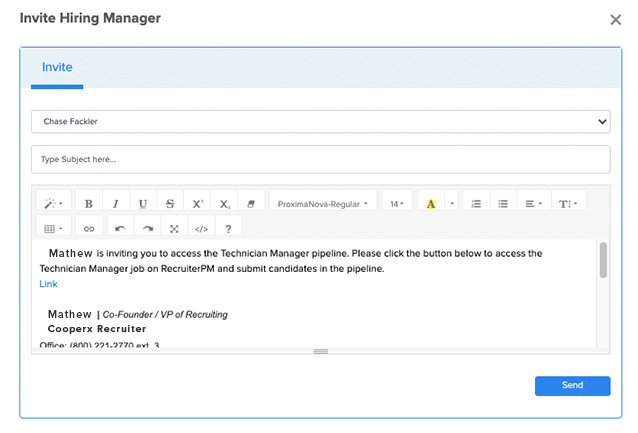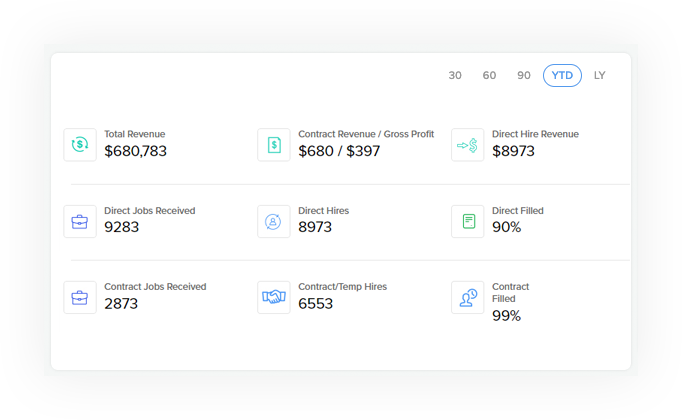 Track ROI, spend, revenue and more as HR Departments and Recruiting & Staffing agencies work within the RecruiterPM platform to further manage & report on the vendor-client relationship.
Track Vendor performance as well as client hiring Performance over time. This enables stronger relationships and open communication about success with who we work with and how to create stronger partnerships with the right clients and vendors.