Watch your data come alive with easily accessible Dashboards, Metrics and KPIs.
Dive into recruiting reports to align with internal hiring goals.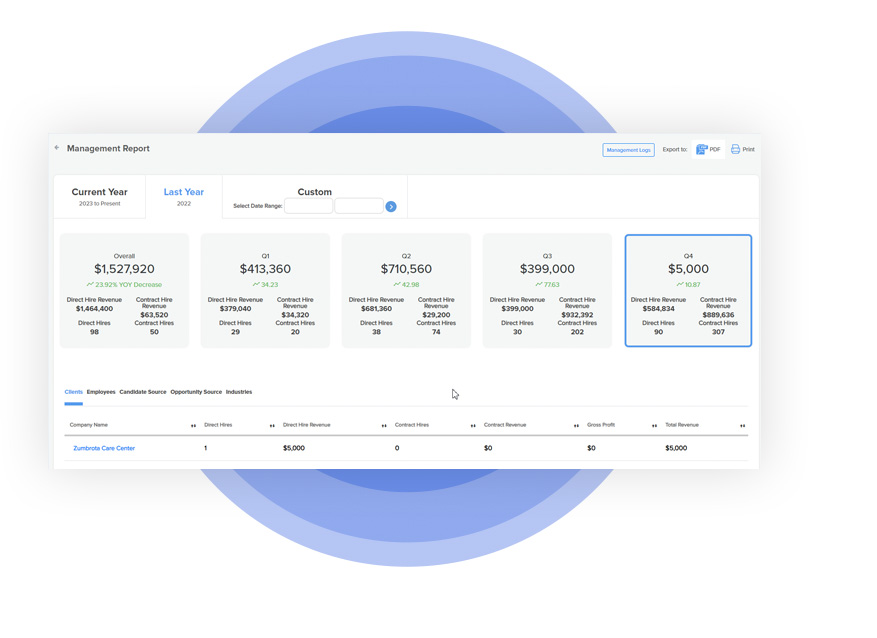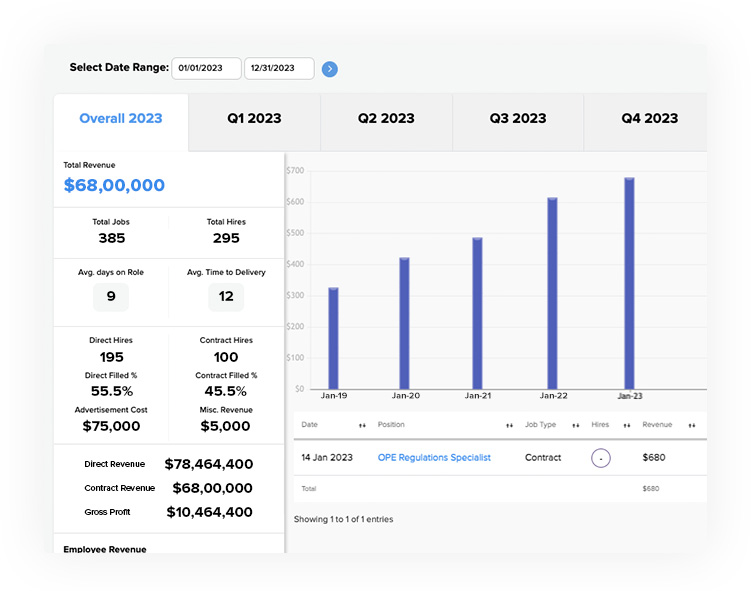 Configurable metrics build recruiting reports to shed light on what is going on internally. Our system creates awareness using ratios based on weekly averages to allow Management to understand their team beyond weekly numbers or data.
Ability to have EEO and OFCCP reporting easily done via the internal Career Pages and the RecruiterPM Platform's Search Experience to feed data for those important reports.