Training & Support
Embracing your uniqueness: tailored training and dedicated support, aligned with your distinctive processes.
At RecruiterPM, we believe that empowering our users with comprehensive training and ongoing support is key to achieving success with our platform.
We understand that adopting new software can be a transformative process for your HR and recruiting operations, and we are committed to providing the resources you need to maximize the benefits of RecruiterPM. Discover our robust individualized training programs and dedicated support services designed to help you excel in your recruitment journey.

Onboarding and
Implementation Support
When you choose RecruiterPM, we guide you through an individualized onboarding and implementation process. Our dedicated team of experts will work closely with your organization to ensure a smooth transition. We provide comprehensive training sessions tailored to your company and team's specific needs, ensuring that you are equipped to leverage the full potential of RecruiterPM from day one.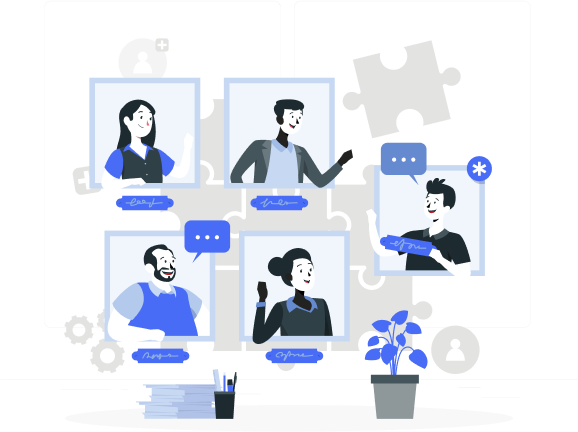 Platform Walkthrough and Demonstrations
Our training programs include in-depth platform walkthroughs and demonstrations to familiarize you with the features and functionalities of RecruiterPM. We'll guide you through each aspect of the platform, showcasing how to navigate, manage candidates, collaborate with team members, and optimize your recruitment processes ultimately speeding up your hiring process. Gain hands-on experience and build confidence in using RecruiterPM effectively.
Customized Training Sessions
We understand that every organization has unique requirements and workflows. That's why we offer customized training sessions tailored to your specific needs. Our experts will assess your requirements, understand your recruitment processes, and design training sessions that address your organization's specific pain points. Receive personalized guidance and learn how to leverage RecruiterPM to streamline your unique workflows.
Simplify your candidate
management process
Responsive
Customer Support
We take pride in providing exceptional customer support. Our dedicated support team is ready to assist you with any questions, technical issues, or challenges you may encounter. Reach out to us via email, call us at (800) 779-2343, or use our online knowledgebase portal when you are logged in. Our team will always respond promptly to address your concerns and provide solutions.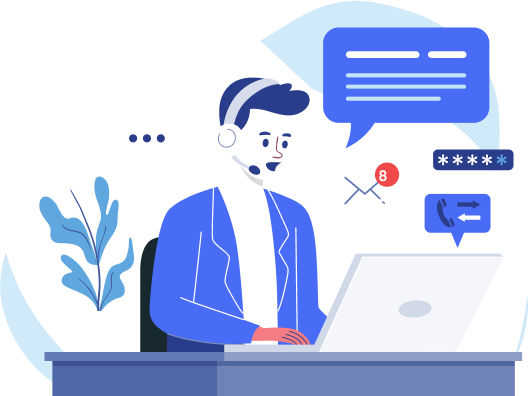 Ongoing Assistance and
Troubleshooting
RecruiterPM offers ongoing assistance to ensure your continued success. If you need help with a specific feature, guidance on optimizing your recruitment processes, or troubleshooting assistance, our support team is here to help. We are committed to your success and will work with you to overcome any obstacles you may face along the way.

Regular Platform Updates
and Enhancements
We continuously enhance and improve RecruiterPM to provide you with the latest features and functionalities on a monthly basis. As part of our commitment to your success, we regularly release updates to the platform, addressing user feedback and industry trends. Benefit from new features, enhanced performance, and optimized workflows as we evolve and grow together. If any of these new features or functions bring about team questions or training opportunities, we would love to help you. Please contact us and one of our team members will setup a training.

Knowledge Base and
Resources
Access our comprehensive knowledge base; detailed documentation, video tutorials, and best practice guides to help you make the most of our platform. Stay up to date with the latest tips, tricks, and industry insights to optimize your recruitment processes and achieve better hiring outcomes.

Experience Unparalleled Training
and Support with RecruiterPM
At RecruiterPM, we are dedicated to empowering your success through comprehensive training programs and exceptional support services. From onboarding to ongoing assistance, we are committed to your journey of mastering our platform. Unlock the full potential of RecruiterPM and achieve your hiring goals with confidence. Contact us today to learn more about our training and support offerings.