Industries We Serve
Delivering industry-specific staffing solutions for your unique needs.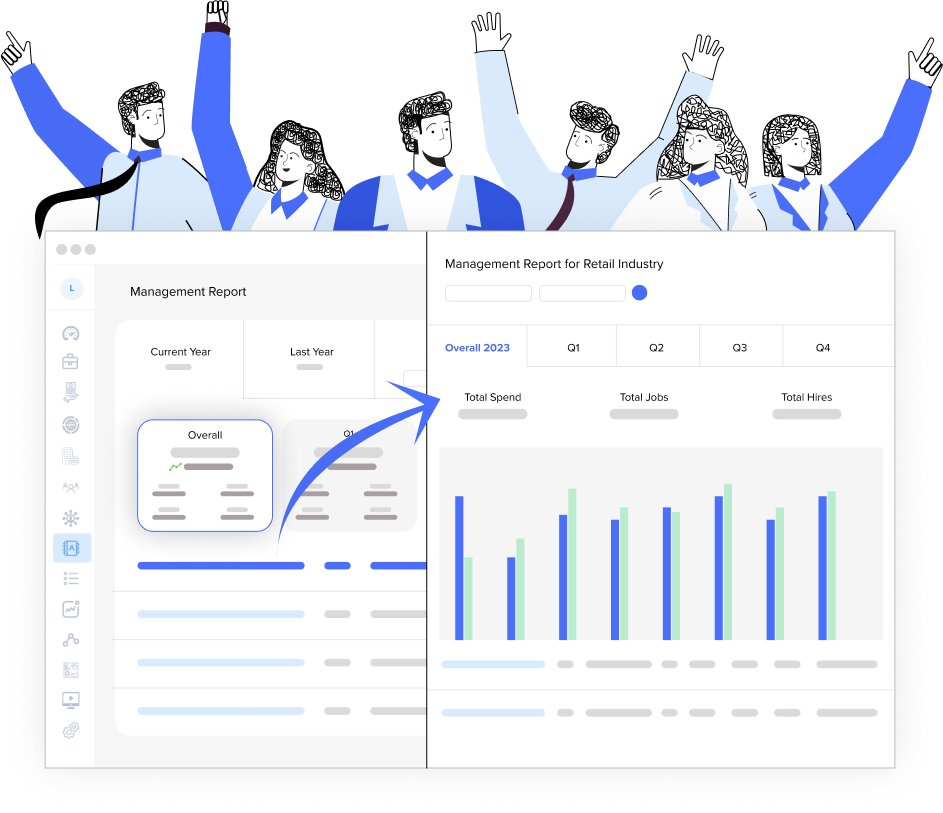 At RecruiterPM, we are dedicated to providing a cutting-edge cloud platform for recruiting & staffing firms as well as the HR world. Our Applicant Tracking System (ATS) is specifically designed to streamline and optimize the hiring process, empowering businesses across various industries to find and hire the best talent efficiently. Discover why our ATS is the perfect fit for your organization across many industries including: Healthcare, Retail & eCommerce, Industrial & Logistics, SaaS & Tech, Marketing, Restaurants and more.
Retail & eCommerce
Efficiently managing high-volume recruitment and hiring processes is crucial in this competitive retail sector of finding solid employees. Our ATS automates repetitive tasks, such as job posting, scheduling team interviews and sourcing, enabling you to attract top retail talent and fill positions promptly. Enhance your hiring process and minimize time-to-fill ratios with our intuitive software.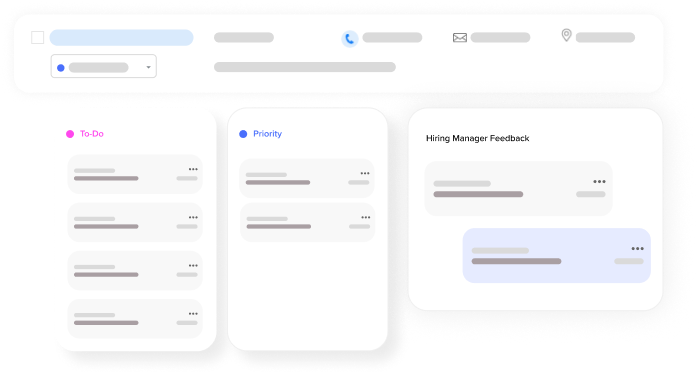 SaaS & Tech
As a SaaS / Tech company of today, you need to stay ahead of the competition by acquiring top talent and managing the process with CRM like capabilities to stay on top of strong professionals over time. Our ATS simplifies tech recruitment by providing tools to source based on technical skills and across many websites including Dice and others to make finding top talent easier than ever before. Optimize your hiring process, improve candidate experience, and secure the talent that drives innovation in your industry.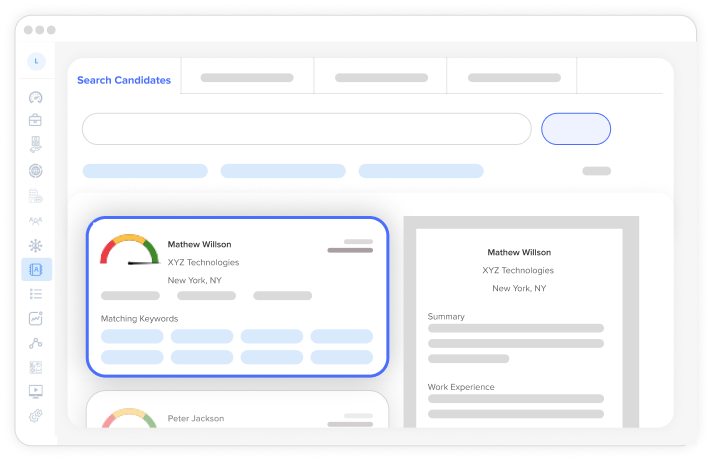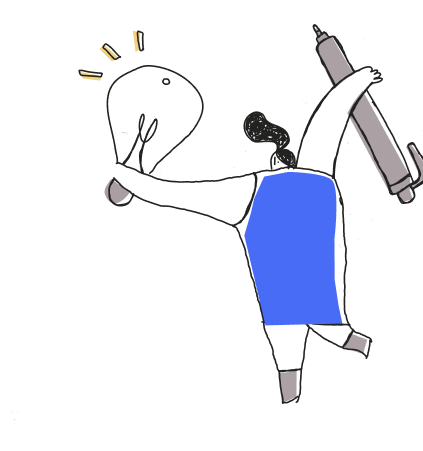 Simplify your candidate
management process
Industrial & Logistics
In the industrial and logistics sector, you need to maintain your headcount where time-sensitive operations are key; RecruiterPM helps you identify skilled workers efficiently and fast. Streamline your hiring workflows, from tracking applications to automating the scheduling of team interviews; this is how others are maintaining a smooth operation. With RecruiterPM, you can build a robust workforce to keep your operation 100% staffed as needed.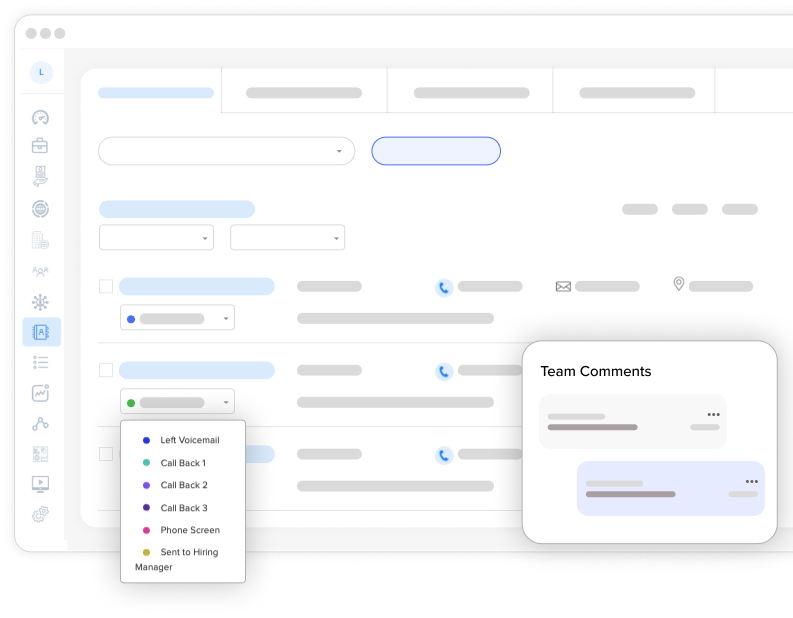 Healthcare
In the fast-paced and highly regulated healthcare industry, our ATS simplifies candidate sourcing with AI and automated scheduling of interviews to keep the hiring process flowing. Our secure and user-friendly platform allows you to quickly identify qualified healthcare professionals, ensuring your team can focus on delivering exceptional patient care.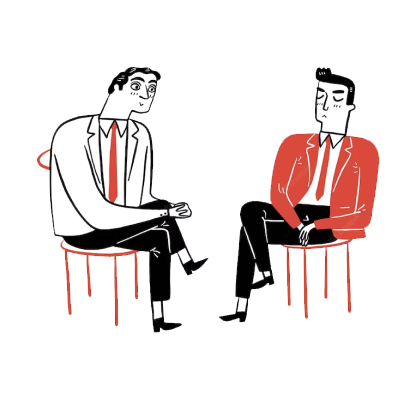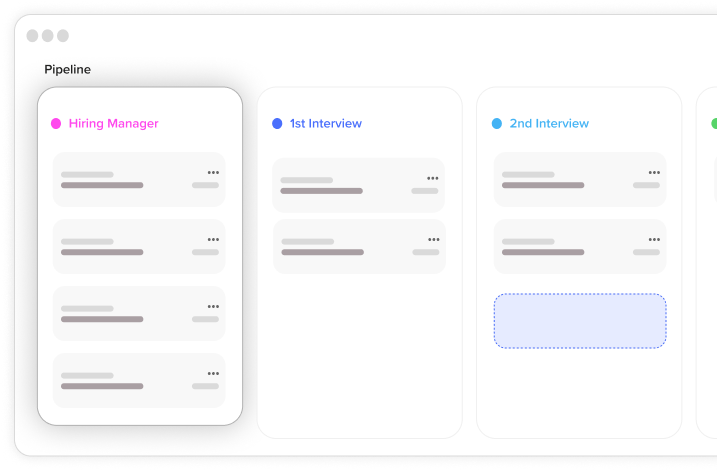 Marketing
The fast-paced and ever-evolving marketing industry demands quick and effective digital hiring solutions. Our ATS helps you streamline candidate search, collaborate with hiring teams and gain feedback, as well as track the progress of recruiting and talent marketing campaigns. Improve your time-to-hire metrics and acquire marketing talent who can contribute to your company amazing success.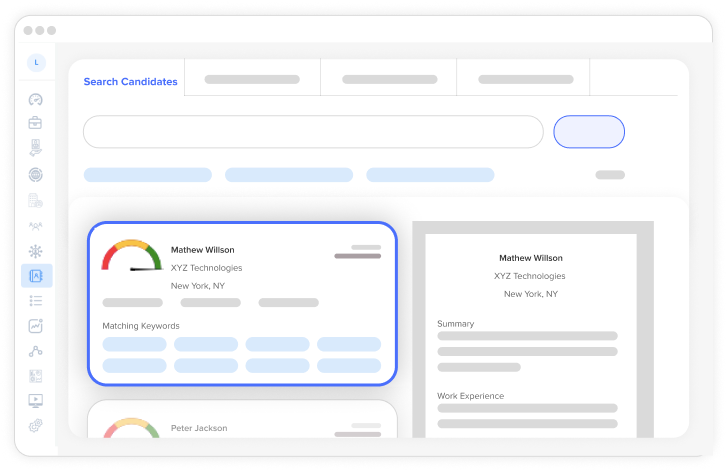 Restaurant
In the highly competitive restaurant industry, finding reliable and skilled staff is not as easy for delivering exceptional restaurant / dining experiences. Our ATS assists you in simplifying the hiring process for restaurant staff, from servers to chefs and any corporate and management roles you are hiring for. Post job listings, review applications, and automate the scheduling of interviews with ease, ensuring you can attract top talent.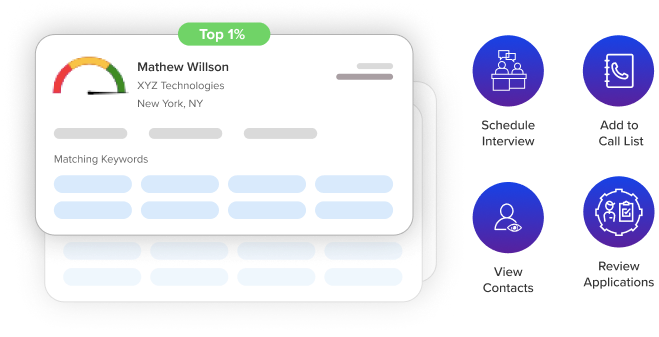 Green Energy
The growing green energy sector requires specialized talent with knowledge in renewable technologies. Our ATS assists you in sourcing and hiring candidates with expertise in solar, wind, or other clean energy industries by using AI and data science to identify the best talent based on your green focused job description. Streamline your green energy hiring processes and build a team dedicated to sustainability and environmental impact.