As a leading provider of cloud-based software solutions for the recruiting industry, RecruiterPM understands the unique challenges faced by recruiting and staffing firms. Our Applicant Tracking System (ATS) combined with the power of a CRM is designed to streamline and optimize your hiring processes; empowering your organization to find, attract, and hire the best talent.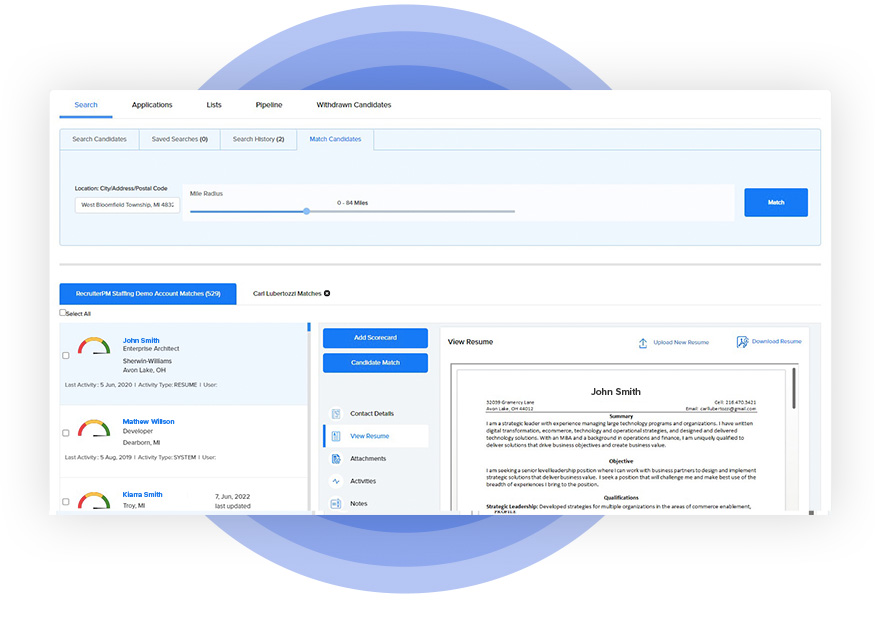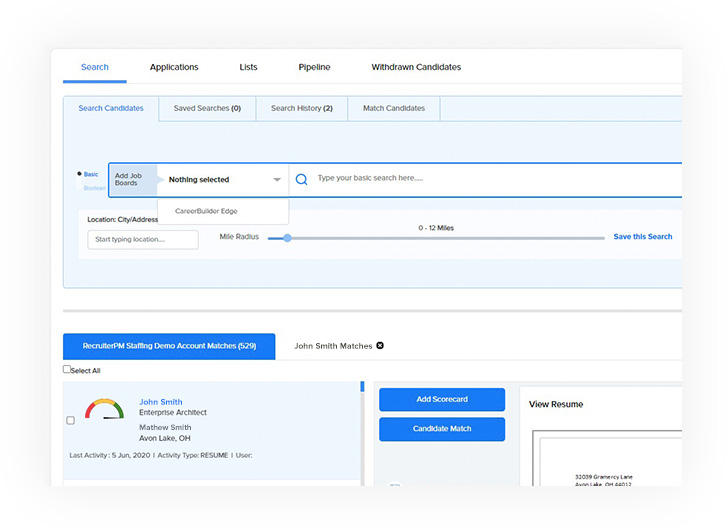 Advanced Candidate Sourcing
RecruiterPM offers powerful candidate AI sourcing, enabling you to reach a stronger pool of qualified candidates. Our ATS integrates with popular job boards, social media platforms, and professional networks, automating the distribution of job postings and maximizing your recruitment reach.
Customizable Workflows
Tailor the hiring process to fit your organization's specific requirements. With RecruiterPM, you can create customizable workflows that align with your unique recruitment stages and automate repetitive tasks. From resume sourcing to interview scheduling, our flexible workflow management ensures a seamless and quick hiring process.
Collaborative Hiring
Efficient collaboration is crucial for successful hiring outcomes. Our ATS provides a centralized platform for hiring teams to collaborate, communicate, and evaluate candidates together. Automate the scheduling of interviews, Streamline candidate feedback from clients and hiring managers, share notes, and make data-driven decisions collectively, accelerating the hiring process and improving candidate & client experience.
Using our integration with Google and Microsoft, we are able to connect your calendars for automated scheduling. Once you setup your availability, RecruiterPM creates scheduling links so you can send them on to candidates and clients and save time on the back and forth.